The Revlon Double Twist Mascar Tube has a fat tube the same thickness as one of the double ended l'oreal ones and a nice bright red colour which is perfect for this season and it certainly caught my eye in Superdrug. This is currently retailing at £8.99 in Superdrug.
The double twist wand is an interesting mix of both rubber bristles and old school normal bristles in a hedgehog/triangle shape which is apparently the new thing with Chanel and YSL both having wands like this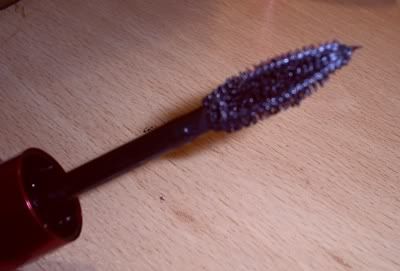 Formulation of the mascara - this is very similar to L'Oreal voluminous, very volumising and a dryer formula than usual. I hate those horrible too wet ones that smear everywhere.
What I like about this mascara is that you get a lot of volume, the brush is easy to use and it is easy to get to the root and do a proper root to tip coat. You can build up the coats but after two it looks too clumpy and you need to give them a serious comb through. There is a teensy bit of flaking in the afternoon which I can put up with as I would have been wearing it for about 8 hours then so for most people that would probably be long enough. I also find that while this curls my lashes well compared to other mascaras however if you put on too many coats the curl droops by the afternoon. The colour is very intense false lash black which I love, it's a great colour. This does not make my eyes water or itch at all, however it does make my lashes feel heavy if I put on too many coats as it is so thick.
This was taken after 10 hours wear, you can see the slight lash droop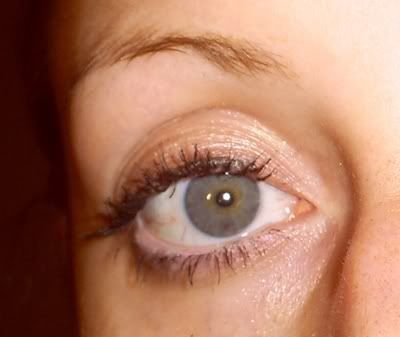 This probably isn't the best pic in the world but I get my new 12.1 mp camera soon woo!

All in all I like this about the same as the Bourjois 1001 Cills / Lashes slightly so there is now a joint No. 2 in my drugstore mascara scale whereby L'Oreal Voluminous is still No. 1
Please let me know if you have any other questions that my review didn't cover and I will answer them xx