As promised here are the swatches of the Too Faced glamour to go palette which I finally unpacked yesterday.
So this is the palette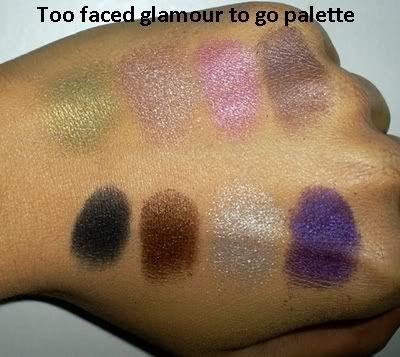 And these are the eyeshadow swatches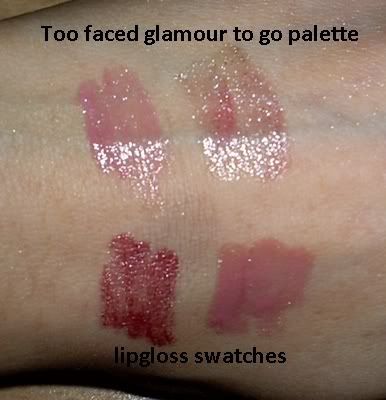 Here are the lipglosses

And this is the blush

The colour payoff of the eyeshadows and blush is brilliant, the eyeshadows are soft and smooth to apply and the colours are really bright and gorgeous. I love that there are highlight, lid and crease colours all in the one palette and that all of the colours mix and match well together. Is anyone interested in seeing any particular colours used?

The lipglosses are cute but they are very sheer and the pans are super tiny, so I would recommend only using them if you really need to otherwise they will run out pretty fast. I think they could have got away with having 2 lipglosses rather than 4 but making the pans double the size, but that's the only little niggle I have with this palette.

You can pick this up at lots of places but they sell it at
asos
and also at
lookfantastic
both charge £16 for the palette which I think is pretty good considering it fits in even the tiniest handbag yet has 8 eyeshadows, 4 glosses and a brush!
I would give this 9/10 and I really think that it's a product worth purchasing.

Have a lovely day guys

Sarah x