In case you hadn't noticed I have a slight obsession with
Models Own Nail Varnish
I purchased quite a few new colours when they had their 50% off sale a few weeks ago, but as my poor ickle nails are still growing I have been trying to lay off my usual 7 colours a week and give them a break, hence why this has taken so long. So without further ado here are three of the polishes I picked up. I love them all, all of them are opaque with 2 coats, yes even the glitter, and I have used Seche Vite topcoat as usual.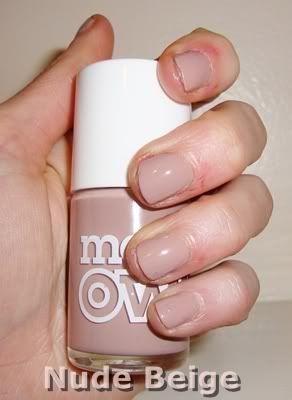 A gorgeous colour, perfect for work or weekend alike and I think it looks classy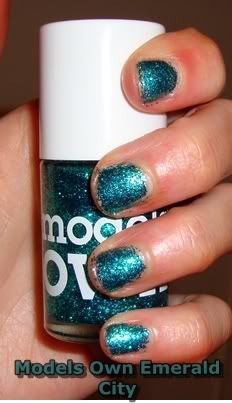 At complete odds with Nude Beige is Emerald City, full on St Paddy's day bling bling but this one got the most positive comments from an office full of suited and booted people so clearly everyone loves bling!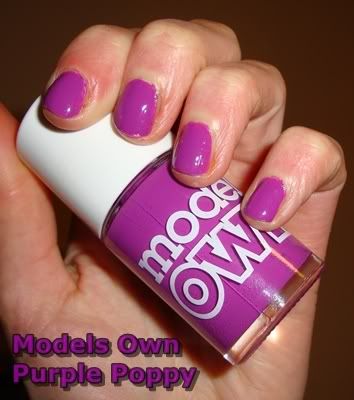 My favourite of the three, the gorgeous purple poppy, my application sucks but then so do my stupid tiny nails, why they will not grow any longer is a mystery to me.
I WANT MY ACRYLICS BACK!
So to update
I have not had acrylics now since Christmas Day
are you proud? Or do you think I am bonkers....I will be honest I am feeling the pull of the nail salon. What should I do? I hate short nails they make me feel like a man.
On another note this is going to be a terribly long and boring week at work, it is preliminary results announcement week...you would never know how much admin work goes on behind the scenes for one short announcement. And yes I am one of the minions rather than the 'great and the good' so my little tush will be working on overtime this week quite literally and I may be away from blogging for a couple of days as I have to pull at least 1 allnighter.
Thanks google images x (i like that filing cabinet)
So to leave you with something makeup related (no FOTD since I look like the living dead) here is my go-to lip look for this week. It's simple, it's pretty and it works well with my fake tan and most neutral brown eyeshadows which is what I usually wear for work.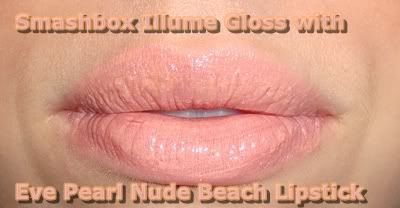 Smashbox Illume lip enhancing gloss was from a set from
Ultimate Beauty Gems
but you can also pick up a fullsize one (which I will be doing) from
Debenhams
for £13.00
The Eve Pearl Nude Beach Lipstick was something I picked up at IMATS (mostly because I thought it was called Nude Bitch).
It is seriously a gorgeous colour, very very pigmented whilst being creamy and non-drying and basically one of my favourite lippies of all time. I HAVE to buy more Eve Pearl lippies - maybe someone will take pity on me for my Birthday next week haha yeah right heaven forbid getting me something I might actually want.
So today's question is - does anyone ever make a fuss of you on your Birthday?
I only ask this as I have never, ever ever ever been taken on a surprise meal/date/holiday/show/trip ever! By anyone! Basically if I don't arrange something, then nothing happens.
Please note I do realise that is probably quite a sad and pathetic thing to admit, but its true so what canya do?