Never let it be said that I am not a bandwagon follower! Yes I am on the Mac Viva Glam Gaga and Viva Glam Cyndi bandwagon along with everyone else who is a little sheep, baa baa!
You will see everyone swatching and picturing these for the next year that they are available no doubt, but here are mine regardless. You can now purchase these online at Mac's UK Website
As you can see, Cyndi is not only a lot more flattering than Gaga,
I think it makes my lips look rather kissable too Mwah have a snog xx

RRP £12.50 each with all money pre-tax going to the Mac Aids Fund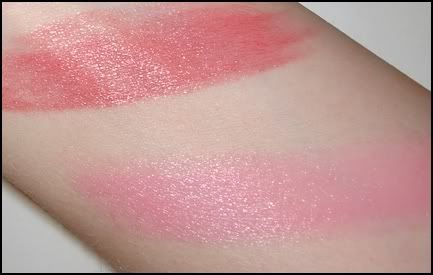 Now what I want to know is – Do any of you keep the boxes? Mine go straight in the bin!