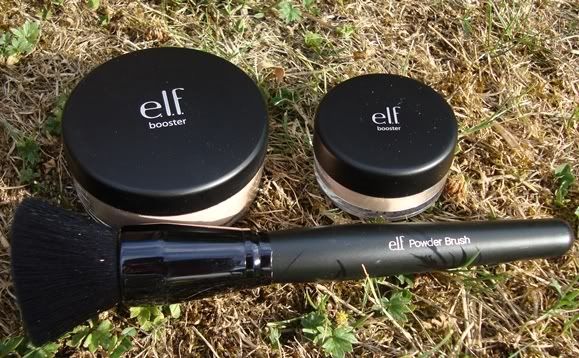 After nearly a year of blogging I have finally got near the end of my face powders. I still have a lot left of the Cargo HD powder but I much prefer that in the colder weather.
I decided to make another
ELF
order (e.l.f stands for eyes, lips & face) as I have not found a better sheer setting powder that doesn't leave cakey skin - the mineral booster in Sheer is amazing. I am always amazed by the price of the products and am glad that for once 2 HG products are cheap!
Sometimes people criticise how the products are packaged but I purchased from the mineral and studio ranges and they are perfect to me. The mineral powders are in cases just like the Bare Escentuals ones and the sifter is the perfect size so you don't end up with too much powder flying out.
I also realised that the powder I had been using on and off for a year was the SMALL size! What good value at £3.50. I ordered the large size at £5.00 this time as I won't be repurchasing any other powders so this will my every day powder and I will obviously get through more of it if I am using it more frequently.

All pictures can be clicked to enlarge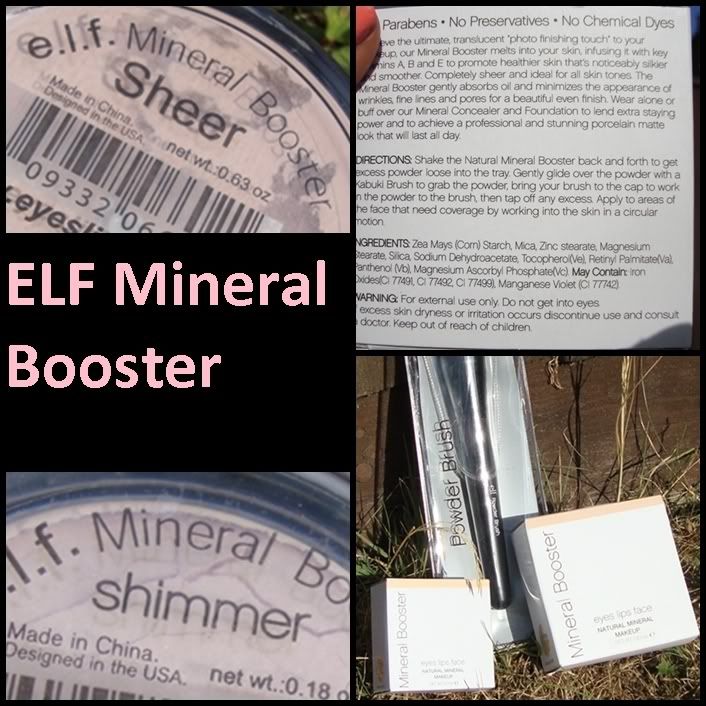 As everything is so cheap I also added to my cart a mini size of the shimmer mineral booster to see if it's a nice highlight and another flat top powder brush from the studio range as it is my favourite face brush ever - I prefer it over my Mac brushes for apply the mineral booster, loose powder and blending in highlight as it leaves you looking flawless.
The goods arrived the day after I ordered them and well packaged as usual. I had also forgotten that the mineral booster is chemical, dye and paraben free, dodge those parabens ladies!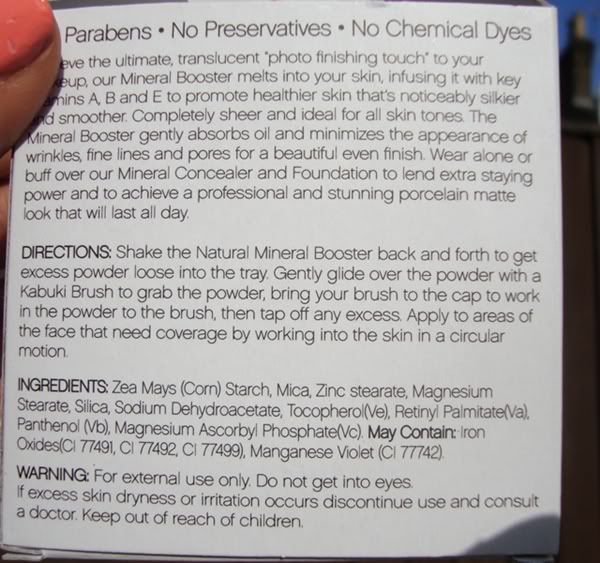 How amazing it feels to know that the search for my HG setting powder is over, no need to look for another one. Now I just need to find my HG of something else, I have many 'really likes' but not one overall winner for a lot of categories. The search never ends when you're a beauty junkie!
In other news I have found a gorgeous lip combination for a wearable coral lip.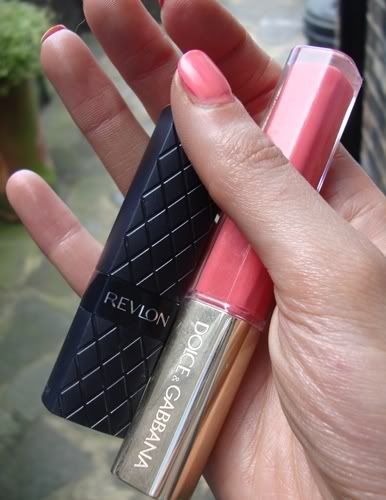 Revlon Colourburst Lipstick in Coral and Dolce and Gabbana lip gloss in Delicious
Have you found any Holy Grail items? I would LOVE to know what they are x