I hadn't realised there was a new collection (cue running to Mac Pro)!
Collection page is
here
Overall I was impressed with the eyeshadow trios, lipsticks, cremesheen glosses and mineralise blush duos. The MSF's will be lovely for those that collect them and Stereo Rose has had a lot of interest, including from me but not everyone likes shine.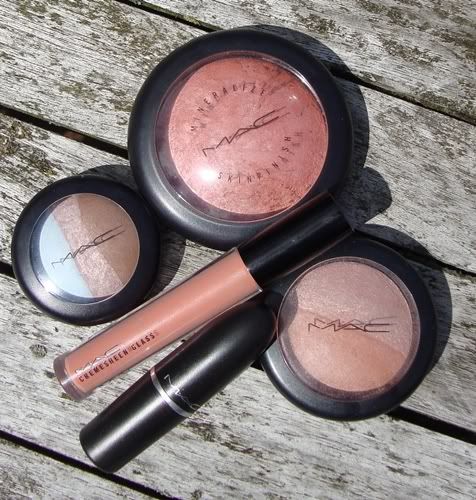 I like eyeshadow trios as three is the most I tend to wear for everday and it also cuts the 'shop your stash' time in the morning when trying to find a nice pairing of shadows. They are also perfect if you aren't that great at colour co-ordination. I bought Soften The Mood. The pale blue hasn't a huge amount of pigmentation but you can layer it or apply it over a cream colour base for more impact. The three colours look great together and since pale ice blue is THE colour for the upcoming months I thought I would get in there early and be on trend for a change. I am very happy with this.
I was instantly drawn to the lipstick Jazzed as I love Ever Hip from the Liberty of London collection and this is fairly similar although it is better in my opinion as it's a creamsheen. I also got the On The Scene Cremesheen glass since it looked like my sort of colour. I really like it over the top of Jazzed to make it more evening appropriate.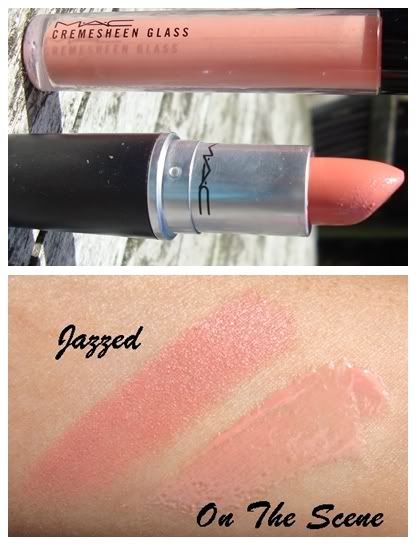 Next was the mineralise blush duo in Happy Together. I use the dark side as a blush/bronzer and the other side as a glistening gold highlight. I know it's not had as much excitement as the Stereo Rose but I think this is brilliant, and also perfect for travel or handbag as you can mix both colours together and use them separately.
Lastly I picked up the MSF in Stereo Rose. If you are pale just use a light hand or a fan brush to apply.
If you want to see my haul video on youtube then here you go:
Are you planning on getting anything?