On Friday night I made the journey to Manchester Piccadilly to visit the fabulous Jo from
beautyliciouslove
. I can honestly say the train journey was veeery boring!
Jo and I have been planning on meeting up for ages and I finally got round to booking as I found a great deal for a hotel. If you are travelling to Manchester just for a short break or to go shopping then I really recommend the
City Inn
as it is directly opposite the station and only 2 minutes walk away. Plus the double room with breakfast was only £65 for the night! This includes free wifi with a laptop and Sky tv in the rooms as standard.
As soon as I stomped off the train I saw the top of Jo's hair and made my way over, Jo and I were both really nervous that we would end up not liking each other but that feeling soon disappeared and I realised Jo was my sort of girl when we agreed to go to the bar in the station rather than bother to straight to the hotel.
After many a double voddie, a bizarre dinner of nachos and chips (carbs anyone), and a completely disgusting cocktail later the action started. After telling the waitress we were popping outside we got chased by the fat barman who thought we weren't going to pay for our drinks, he soon felt a plonker when we told him that we had already ok'd it with his colleague. Poor bloke, he looked like that was the most exercise he'd done in a very long while!
We were having such a laugh (especially when the hotel mistook us for a lesbian couple for some reason) that Jo eventually went home past midnight and I had a a mooch round the room then passed out. I haven't had such a fun night in a very long time.
The next day Jo took me to the Trafford Centre which is like Bluewater, Lakeside and Westfield rolled into one. I was particularly taken by the Egyptian toilets!
We also met
Cosmetic Candy
briefly at the Front Cover stand in Boots, we had to disappear and get some food as we were both starving so didn't stay and watch her makeover but it was very nice to meet her albeit for a few minutes.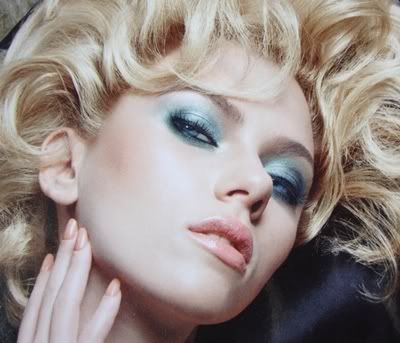 Artwork from the latest collection, totally stunning
The main purchase of the day was our Dolce and Gabbana makeup. Simply because the lady there was the only assistant in the whole shop who
wasn't
a complete cow.
I can quite honestly say the rest of the sales assistants (or Oompa Loompas as most of them looked) were
THE RUDEST
I have ever come across
EVER
! I think Selfridges should be ashamed of their Trafford Centre beauty staff, because their tactics made me literally walk away in disgust. I think Jo was a bit embarrassed at RMK as the woman was so rude I just decided to be rude back and refused to take her stupid pamphlet about Gok Wan and crossed my arms so she would stop trying to force me to take it.
Rant aside here are my gorgeous purchases. I haven't had a chance to try them on my face so I will do a FOTD with them this week.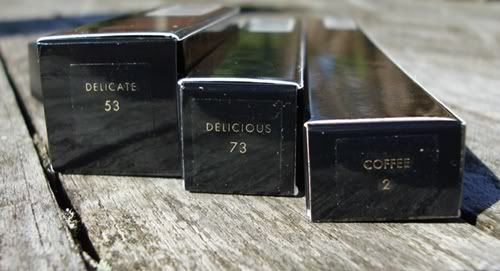 These are my first 3 items from D&G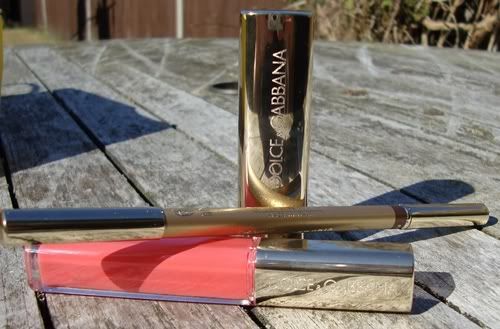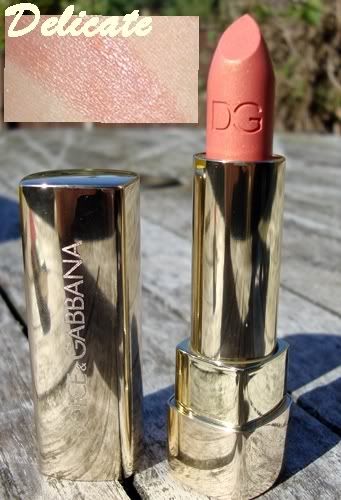 After a wander round the rest of the shops and a Starbucks we met up with Jo's Gareth who very kindly dropped me back at the hotel. Poor bloke had two yawning women waffling about makeup for like half an hour in his car, sorry Gareth!
I am so glad I went to visit Jo, she felt immediately like someone I had known for years and is just a down to earth gorge amazing girl. Love ya babe xx Oh and sorry about the lack of pictures, even if I had remembered my memory card I was having such a brill time I would have forgotten anyway!
I will have to go back soon.