My hair didn't go quite as planned today as I was only booked in for a cut so I will be booking in for a colour very soon. Well as soon as they can fit me in really!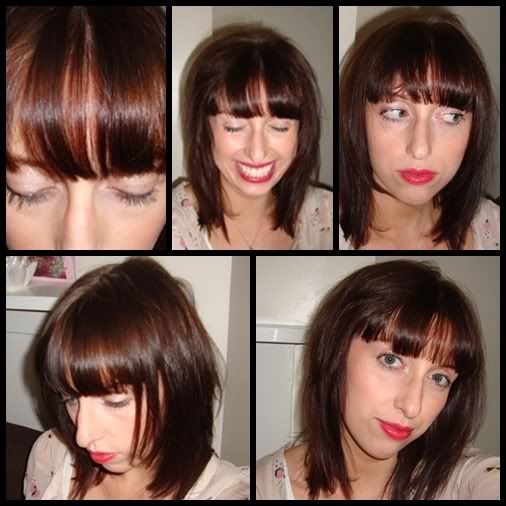 My hair was cut by the amazing Efi Davies at Toni & Guy Covent Garden where she works 1 day a week (she works in their academy the rest of the time teaching other hairdressers).
I hope she doesn't mind me posting a picture of her from the Toni & Guy website but she is just so gorgeous and the best hairdresser I have ever met ever ever ever.
I wanted to post about her specifically as if you have a chance to have your hair done by her I really would recommend it. As well as being a fantastic hairdresser she is just a lovely sweet person, she made sure I was happy through every step of my haircut and I felt totally at ease with her. I have never felt that completely with anyone else.
Obviously I am not the only one who thinks she is amazing, she works for magazines such as the telegraph fashion section she is also one of only 6 hairdressers nominated for the Avant Garde Hairdresser of the Year award 2010 which will be announced in November. Let's keep our fingers crossed that she wins!
These are the details for the salon:
Efi Davies, Toni & Guy International Artistic Director;
0207 240 7342;
toniandguy.com
They will be able to advise you on prices, as it depends what you are having done, rest assured it is not overpriced at all x

What do you think of the hair?