I get asked almost daily how I have such white teeth. I did have them whitened back in 2008 but I do still have a regime to keep them white. I made a youtube video about it a while back
I usually use whichever toothpaste I grab, doesn't matter to me if it's the Beverly Hills gold, silver or breath freshening tube. I get through one every fortnight as Matt uses it too and always get bulk when they are on three for two, but I did get sent this brand new one to test out and these are my thoughts: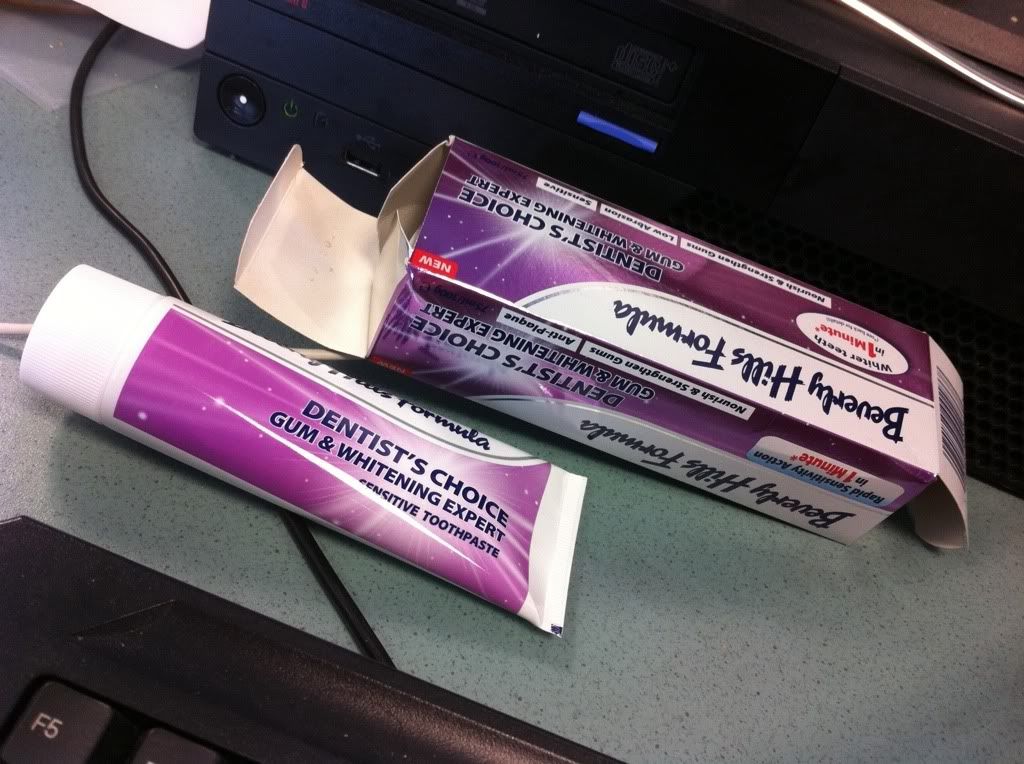 The new Beverly Hills formula toothpaste is called Dentist's Choice, gum and whitening expert. The tube is slightly smaller (75ml) than the regular tubes. The purple packaging is nice, but the gold and silver packaging looks more eye catching.
The Beverly Hills Formula Dentist's Choice toothpaste has been specially formulated according to the specifications of dentists to create a premium toothpaste that provides a dentist cleaning experience. It contains Xylitol and Glycerine for healthy teeth and gums. It also contains flouride to stop acid erosion and Zinc ions for breath fresh. It says that your breath will be fresh for up to 18 hours but that sounds a bit silly to me, who doesn't eat in 18 hours? Surely if you eat something smelly it won't keep your breath fresh then.
The Dentist's choice toothpaste is formulated so that, if used regularly, it can build a protective layer over your teeth which protects sensitive teeth.
Overall this toothpaste is great, but so are all of the ones in the range. I can't say I would actively buy this specifically over any of the others in the range. But I would never buy a toothpaste that wasn't from the Beverly Hills Formula range, as I find them poor in comparison.
I was not paid for this post and was given 1 tube of the new products for free.