I am currently in the process of buying a flat and I am waiting to hear if I can have it (basically) but it is dragging on soooo long! I have already started perusing Pinterest (which hello, is like my favourite website in the world ever) for storage ideas, and blogs like Bubblegarm's fab blog which has great space saving tips and tricks as I just can't wait to move out and decorate my own home! I have only rented before so I find this amazingly exciting.
There are two items of furniture I am definitely going to need asap when we move and that is a sofa and a new bed as we had to get rid of everything we owned almost when we were evicted which was a right pain! Onwards and upwards, we will have some lovely new furniture so it's not all bad. The flat that I desperately want is a new built and decorated in cream and magnolia so it would need some nice coloured furniture and accessories to jazz it up until I decide if I would paint or wallpaper any of the rooms.
Fashion for Home are an online furniture store who have some amazing vibrant sofas, chairs and ottoman's where the covers can either be picked from stock or you can design your own. It is also really easy to switch up the covers to change the look or if, like me, you are a right mucky pup and likely to get a stain on the sofa at one point or another!
The bright range is called Sofapop and the chairs and sofas patterned, vibrant and amazing as you can see from the pictures below. You can also create your own sofa cover in whatever print you like as you can see herehttp://www.fashionforhome.co.uk/about-sofapop-uk which is great if you are artistic or just like owning something that other people haven't got.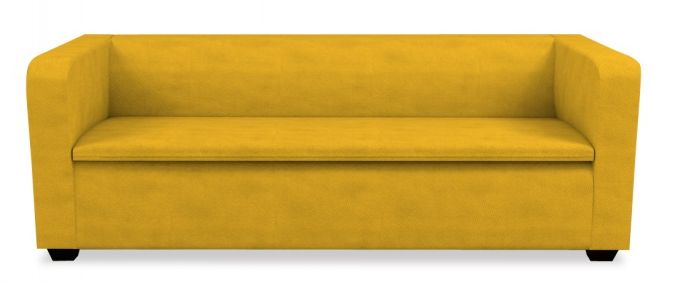 The prices are really reasonable starting at £439 for a 3 seater sofa which is much cheaper than I have seen at your High Street chain places and certainly less granny looking, everything in those places looks like it would be at home on Coronation Street! I think the styles of furniture on Fashion for Home are like a posh Ikea but the prices are only slightly higher so I would say they are better value. The designs are contemporary and functional, I think a three seater is nice for the living room and then a chair for the spare room so you can sit and read a book or just go and get some peace and quiet!
The main thing I respect the company for though is this refund policy which is clearly written on each product page "The colour or touch and feel of the material isn't quite what you expected? The piece simply doesn't work in your space? We understand that in the real world everything does not always work out the way it is planned. That is why we offer a full return service and full refund on all our items safely delivered into your home – no questions asked. To avail of this amazing free returns, simply book a collection appointment within 30 days of receipt of your order." I really commend them for this as they are right, sometimes things just aren't as you expected, and more brands and companies should do this in my opinion rather than making it such a nightmare to make a return.
Do you need a sofa with interchangeable covers like me? Any recommendations of colours that might be nice for a living room space (I hate green)?
And let me know if you have any blogs you read about interiors girls and hook me up!
Sponsored post