BEFORE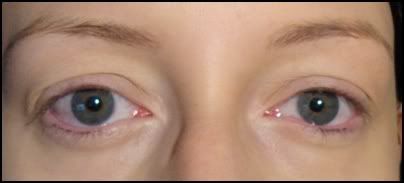 AFTER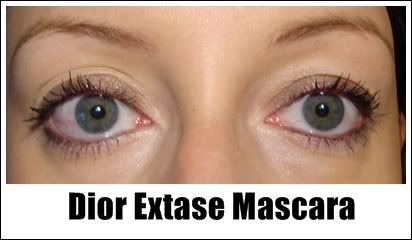 The pictures speak for themselves really, especially when I tell you that the above is ONE COAT!
I am certainly a Dior Addict myself at the moment. I have been blown away by the quality of their products and this is certainly the most obviously impressive. The brush is great and so easy to use, it gets right into the root and lengthens and volumises at the same time, it is frankly amazing.
The wand is a helter skelter bristle but it is sort of curvy too
This is just a quick look I wore to work today using my new Dior palette
and the Extase Mascara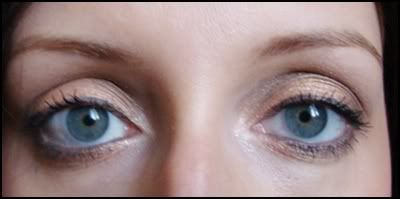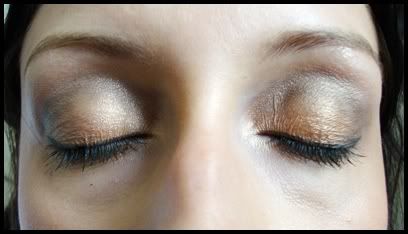 I thought you could see pretty well how thick the lashes look here
These are the bits I picked up last week
Dior All in one artistry palette in 708 Amber Design
The gel liner #5 is brilliant and the shadows are so smooth and silky.
#2 is my favourite colour
but the shine colour #4 is such a beautiful peach shimmery highlight
This is the stunning packaging of the Dior Addict High Shine
Lipstick I wish you could see it's holographic but
the pic wouldn't show it – I have the shade Casual Beige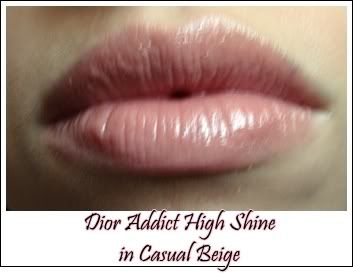 So shiny and moisturisng I don't even need a mirror to apply
Dior Show Extase Mascara £21.50
Dior Addict High Shine Lipstick in Casual Beige £20.50
Dior 5 Couleurs Designer All-in-one Artistry Palette in Amber Design £39.00
I forgot to add, these are my very first Dior products and while they are very very expensive I really do love them.
Once I had done my makeup I took a pic of all of the makeup I wore, is this a lot for just one look..?