I'll cut to the chase. I love this foundation, more than Nars Sheer Glow and it's on par with my love for Dior Forever which is my 'go to foundation' but it's a totally different texture and finish so I can love them both ok?
Why I love this foundation
Origins products are formulated without Parabens ● Phthalates ● Propylene Glycol ● Mineral Oil ● PABA ● Petrolatum ● Paraffin ● DEA ● Animal Ingredients (except cruelty-free honey and beeswax)
But mainly because Origins tests its products on (human) volunteer panels. – i.e. no animal testing
This foundation provides medium, buildable coverage and the colour number 2 light is a perfect match for my skin in Spring when I use a light fake tan.
It is also supposed to firm, lift and restore a look of youthful radiance. Now I am not sure about the lifting and firming but my skin looks so radiant when I use this. It evens out my skin tone and my complexion looks generally better, much more so than Nars Sheer Glow. I even had compliments at work, one was from a bloke! I didn't even think blokes noticed things like facial skin?
My skin looks so radiant and glowing, I suppose I could describe it as a 'glow from within'? It makes my skin looks like it is naturally healthy and fresh rather than like I am wearing a good foundation.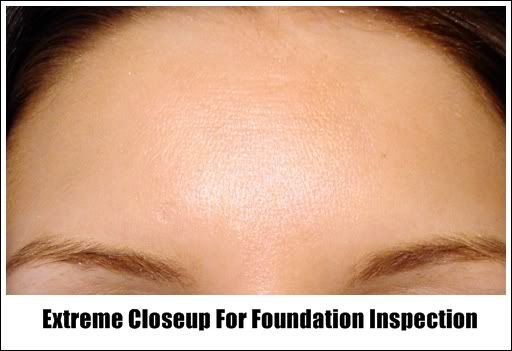 It is also supposed to naturally reduce the appearance of fine lines and wrinkles due to the Rhodiola in the formulation and while I don't have many fine lines my pores appear much less visible and the tone of my skin looks brilliant compared to normal so it's certainly good for that and it doesn't sit in any lines or cake on any dry skin. The Key ingredient Rhodiola is what helps skin to correct and combat the appearance of lines and wrinkles. Sweet Almond Seed Extract helps firm and lift skin's appearance as Vitamin C and Soy Peptides help encourage skin's own natural collagen production.
To compare this foundation to others you might have tried it is like a mixture of the good points from Bourjois healthy mix and Nars Sheer Glow, with a tad more buildability and a nicer bottle and scent.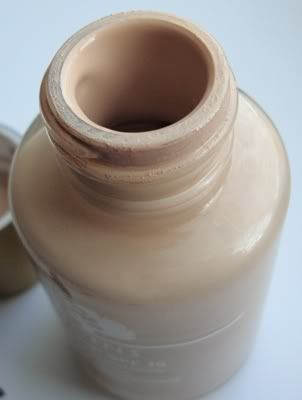 I want a pump!
This foundation is going to be brilliant for both dry AND oily skin as it is oil-free, dermatologist tested and non-pore clogging, but it is not drying at all (you all know how much dry skin and eczema I struggle with) and it has an SPF 15.
It's decently priced at £24.00 for 30ml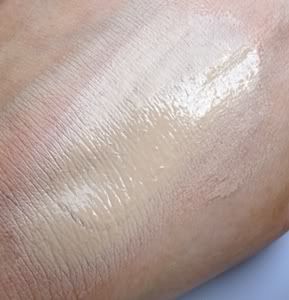 And on to the sciency bit
In a 4 week clinical study on 51 women, 94% of the panelists saw imperfections virtually disappear while 90% saw lines and wrinkles soften. Also known as Rhodiola rosea and "golden root," this small, flowering herb helps repair skin's appearance and has powerful adaptogenic benefits to help skin fight the visible signs of aging.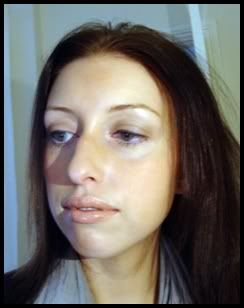 This was 7am yesterday so no prizes for why I look like a zombie
The only cons of this foundation are:
It's only available in 8 shades and it doesn't go very dark (so its very good for pale people but not if you are darker skinned).
There is no pump which is less sanitary however the glass bottle and gold lid do look very pretty.
And those are the only cons! I am so impressed with my first ever Origins products I want more! Do you girls have any other Origins must haves I should try?
Website is http://www.origins.co.uk/
This product was provided by Origins PR, I would most certainly repurchase this with my own money and will do so. It is the Don! (yes I did say Don).
I shall attempt to do a video about this at the weekend (depends if I get some time on my own at home).