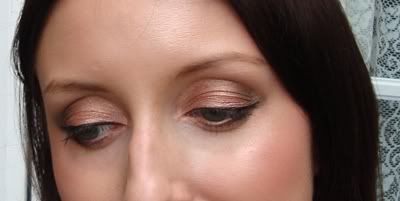 For my face I have been following the same routine most days so I did a tutorial on youtube which you can take a look at here. It tells you all of the face products that I used above.
For Eyes
Estee Lauder liquid eyeshadow in Molton Bronze
Famous by Sue Moxley – Matte Brown Eyeshadow
L'Oreal Carbon Black Liquid Liner
Boots 17 Wild Curls Mascara – I love this so much I went and bought the new one, even though I already have the Christmas version haha! Review will be up in the next few days with pics.
I am loving my new Dolce and Gabbana Lipgloss! – Shade Delicious
The Dolce products that I bought are so pigmented and amazing and this lipgloss is creamy with no shimmers just amazing colour. It has a faint but nice scent and applies so easily. It lasts around 2 hours too so not bad for a gloss! I love it and want at least…4 more! When the budget allowes that is.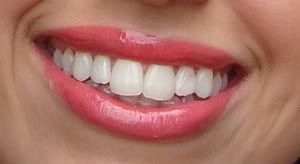 I like how it makes my teeth look whiter, yaaay always an aim of mine
So sorry this wasn't a youtube tutorial but I saved the file and my computer wiped it off (thanks Sony) so that was the end of that!