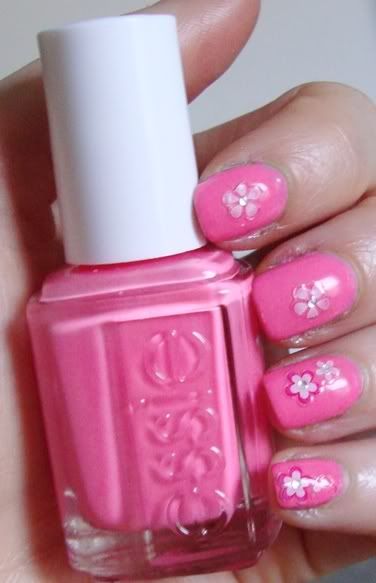 I don't normally go for pink nails or makeup but I have been doing both this week, it's good to change it up sometimes.
This is my NOTD and it's Essie. The colour is Knockout Pout and is one of the better Essie polishes in terms of quality. The formulation is pigmented and creamy enough to cover false nails and to cover up the darker pink of my Jessica Geleration acrylics which I am still loving.
I do have all 6 colours from the Essie Summer Collection so I will work my way through them as NOTD. I am loving Haute as Hello which is a gorgeous peach.
On the other side I absolutely HATE the Nailene transfers used above, I used a thick topcoat and let it dry correctly but they all peeled off within hours of applying them, seriously unimpressive. I won't be using their nail art items again.
I filmed a tutorial using the Sleek MakeUp limited edition Circus palette, it's slightly out of my comfort zone as you will see but a pink look was requested so that's what I did.
Do you have any requests for YouTube videos? Do you like the new Summer collection by Essie?