Well in the Me Me Me Ultra Gloss Nail Polish that is!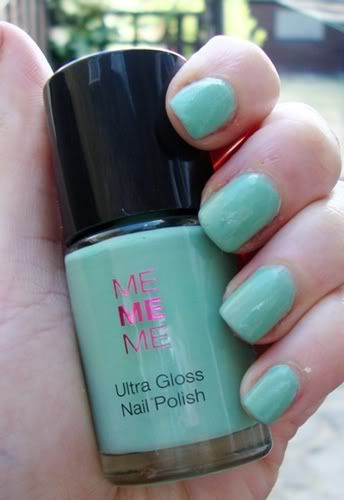 I am really impressed with these polishes and plan to get a few more. The consistency looks a tiny bit streaky on the first coat but the second coat evens it up perfectly. They don't take forever to dry and while I don't think any polish lasts 5 days the formula does seem very impressive. I think these cost £4.25, I was trying to look at the sign this morning in Superdrug but kept getting knocked out of the flipping way!
Will you be picking one of these polishes up? I was surprised I like them to be honest as I am not known to be a drugstore ho am I?!