Now is the time when I start to panic. I still have to buy some sort of poncey named fishing rod for Matt and work out what my Grandad actually wants, what on earth do you want when you are over 80 that isn't socks or shortbread??
So I have had a quick trawl through the websites and come up with a few goodies, some I have tried, some I just think look nice and are quite universal presents that could suit lots of people. Consider this a hint if you are reading this mia famiglia ;P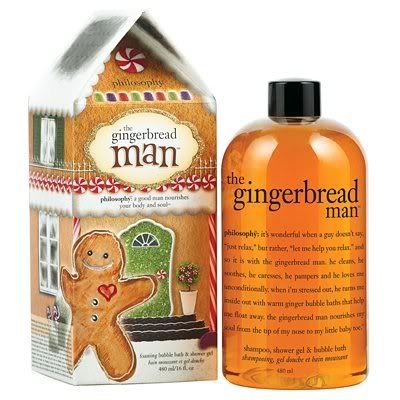 First up we have Philosophy. I love ginger and gingerbread and The Gingerbread Man smells amazing, can be used in the bath or shower and comes already packaged in a super cute box. You get a massive bottle for £13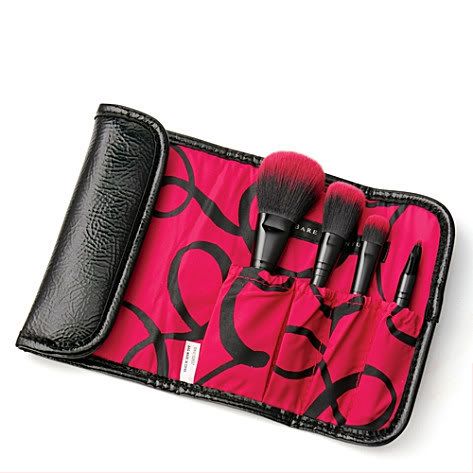 You may have noticed I like brushes. So this mini set from Bare Minerals caught my attention. The case is gorgeous, the brushes look amazing and they are pink tipped! All for £25, which seems very reasonable.
I got this after seeing it on Zara (mouldyfruit)'s blog and have been using it every single day. It smells light but fruity and has notes of guava and pear along with vanilla and orange blossom so it is girly but not overpowering or sickly sweet. I think this would appeal to quite a wide range of girls, from teenagers to 30's really. Costs around £34 for 30ml from Boots or the perfume shop
The bags and purses from Aspire Style are super duper cute and are perfect for aunties, mums, sisters or a mate! I love the little bags that look like postcards. Aspire have lots of reasonably priced goodies all under £20
Everyone I have introduced to Korres has been really impressed so I think this 'All I want' kit from Liberty would go down really well. You get a Japanese Rose shower gel, body butter and a rice proteins shampoo and achilea conditioner (all 50ml) for just £12.00. Now that is a serious bargain!
What do you want for Christmas? Do you know what you are getting?