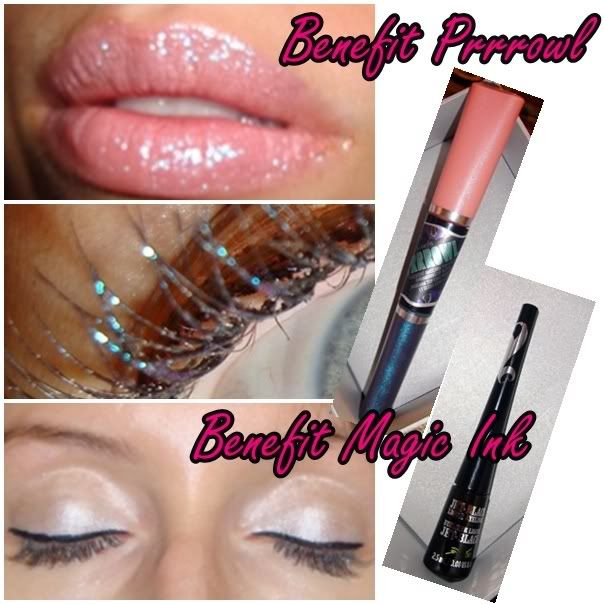 Benefit Prrrowl and Magic Ink are two of their new products and I adore both of them! I know Bella Bamba is a new product but these two are much more my kind of thing.
Magic Ink
This is an absolute must have for black liquid liner junkies as it is very very pigmented and the blackest black liner I have tried so far.
The brush is very easy to use to get a flick, a thick line or a thick line. The consistency of the liquid is very smooth and glides on in just one or two strokes, once it's dry it doesn't budge at all. It makes applying liner like a pro a whole lot easier, easier even than my favourite L'Oreal Carbon Gloss which had previously been my absolute favourite.
Prrrowl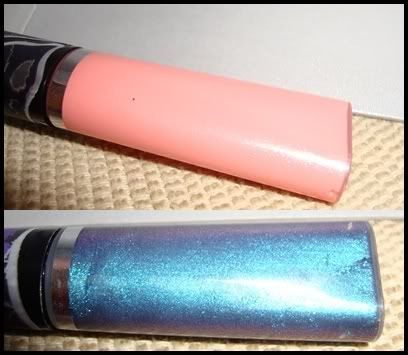 Prrrowl is a lipgloss and a glittery mascara topper 2 in 1. I love two in ones, and (slightly embarrassing this one) used to have a favourite one from (ahem) Britney Spears with a pink lip gloss at one end and the roll on perfume in the other end and this lip gloss is almost identical to that colour but whereas that one was rather gritty this one is extremely smooth with no taste so it's even better.
I think the iridescent blue sparkles and the pale pink colour make your lips look more fleshy and pouty which I love.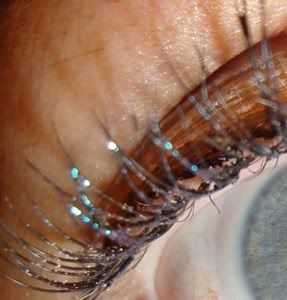 The mascara topper just leaves a little blue sparkle on the lashes as you can see above, it's not over the top or tacky and just flashes slightly in the light, I really think it is great for a night out or, like me with lash extensions you can add it to the tips to jazz them up a little.
Do you like Benefit? I think their 2010 and 2011 additions to the range have been fabulous!