You may or may not know but a few Beauty Bloggers have organised an auction-style Charity Blog Sale in support of ECPAT and The Eve Appeal which is going to be held on 13th August on http://www.maylovesmakuep.com/
I just wanted to show you the invite to the sale. For more information there's a sale preview here with a full list of all the wonderful girls and generous companies involved!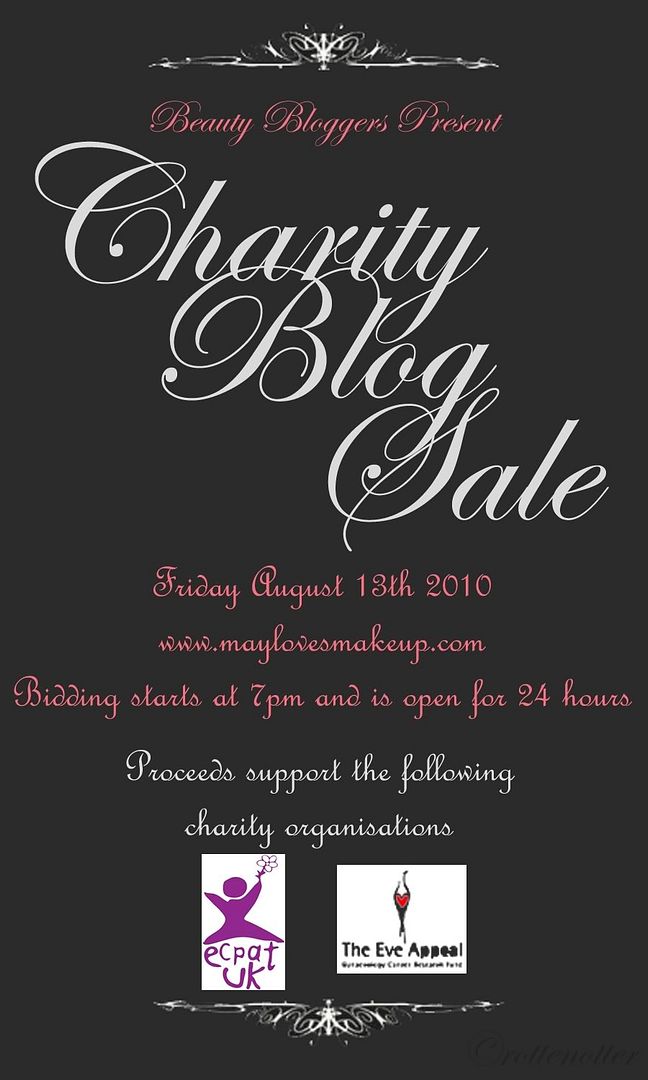 Blog sale for charity, what could be better?!