Eczema is a right pain (literally). I have seborrheic eczema which can manifest itself on my face, scalp and other 'delicate' areas of the body. I have a very good steroid cream, the only one which works for me (and specifically seborrheic eczema I believe) which is Lotriderm.
I dislike using steroid creams often as it can thin the skin and make things worse but it is difficult to find ranges of product that are gentle and do not cause even more irritation to the eczema whilst keeping it clean and moisturised.
Some products that I have found completely useless are:
Sudocream
Vaseline
Oilatum (any and all versions)
Aveeno (the moisturisers are lovely, just not on eczema)!
Aqueous cream (and finally a study has recognised that due to the SLS in this product it isn't good for eczema)
E45 – I am allergic
Things that work for me
So here are some tips and products that I have found work for me. They may or may not work for you but as with all types of eczema it's always worth a try as having a flare up is so painful and sore.
Take an oil supplement such as Omega 3,5,9 or Evening Primrose.
You can buy this as chews for children so they don't have to taste fish, however they aren't very high in EFA's (essential fatty acids) so if you can get them to take a spoonful of flavoured oil or swallow a capsule it will be much better for them. I found a massive reduction in my eczema outbreaks from just doing this one simple thing. I detest the taste of fish oil or swallowing the massive tablets but I know it's worth it. I personally take the paradoxal brand.
If the eczema outbreak is red and swollen
Take an antihistamine tablet and see if that helps stop the swelling and itching. Your skin produces a histamine like substance when you have some types of eczema so try this and see if it is beneficial. This can also help if your eczema is triggered by an allergic reaction.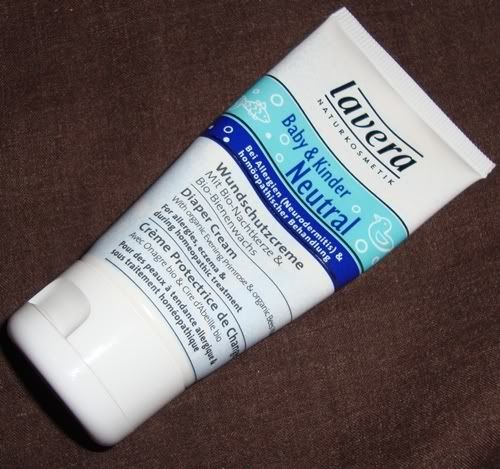 Lavera Eczema/Diaper cream. This is a thick and slightly sticky cream so perfect for places that rub together such as behind the knees or the bot bot. I also use this on my face as it is so gentle, I will apply a thick layer before bed like a lip balm if my lips are particularly chapped and sore.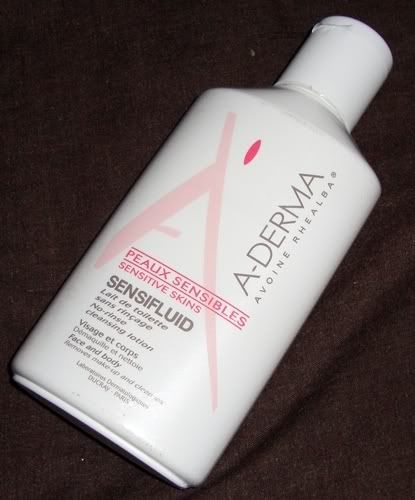 A-Derma No-Rinse cleansing lotion
If you have eczema and wear makeup or sunscreen then this is great to use when you are having a flare up. I don't use it all the time only when the eczema is prevalent as I am not saying it's the best cleanser in the universe (although it is very good) but it removes makeup without the need for water (water is often kryptonite to eczema – it certainly is to mine) and is soothing, gentle and doesn't sting at all. It is also very reasonably priced for a product which is very impressive.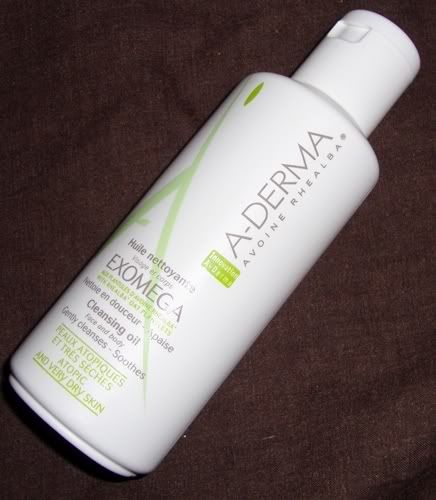 A-Derma Cleansing Oil for Face and Body
This is a thick oil like an olive oil type consistency. As far as I can tell it's unscented and is brilliant at cleansing sore eyes (I also get eczema on my eyes and around my eyebrows) and it is easily washed off without any residue. This is for use in the shower and can be used on face and body, it would be perfect to use on little children instead of the usual Johnson's baby oil and it doesn't leave your skin dry after using unlike some cleansing oils. Again very reasonably priced.
A-Derma Epitheliale A.H Repairing Cream
This cream contains active ingredients to soothe, soften and regenerate sore skin. It can be used on adults and children and it contains 0.2% hyaluronic acid. Hyaluronic acid stimulates skin healing and I find that this cream, especially for the minimal price is amazing. It can sting a little on application (and I am a big baby so it really is only a little) but after a few days you can generally see your skin healing and I am very impressed by this.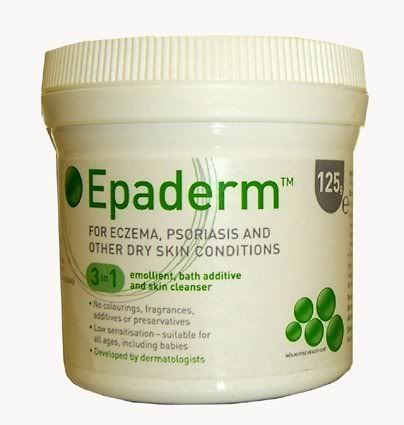 Epaderm
You buy this over the counter at Boots and you need the one in a big tub NOT the lotion (I thought that was crap). This is what you can use to wash with especially if you have the eczema or your little one has the eczema in rather delicate places that you wouldn't want to use the A-Derma oil on. It's like lard, which is quite unnerving but if you use this with a muslin cloth your face and body will at least be clean. It's not the most fun product to use but when needs must, needs must.
If the skin is cracking and bleeding and you are at the despair point then I recommend slathering on whichever emollient cream you are using on the affected area, a big thick thick thick amount, wrapping clingfilm over the top and then wrapping a warm towel over that and leaving it on as long as possible. This helps the cream penetrate further into the skin and is great for eczema on the arms and legs.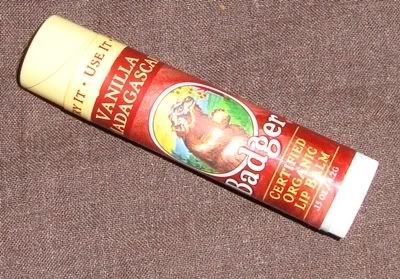 Badger Certified Organic Lip Balm
Madagascan Vanilla
Pre-Emptive Strike
They say 'the best offense is a good defense' which I agree with. Make sure you take your vitamins and Omega supplements, keep your lip balm and hand cream slapped on over and over again and use your body moisturiser twice a day especially in the winter.
Wash your clothes on a high heat to kill dust mites (must be over 60 degrees C to kill the blighters) and if you have a pet do NOT let them on your bedding. I know you love them. So do I. But pet hair is minging.
That being said make sure to brush your pet outside once a week and throw their hair away securely in a plastic bag and then in the bin.
Perhaps invest in a steamer so you can clean your floors and mattress but if not then get an allergy mattress protector and change your bedding regularly. Hoover regularly.
Use cotton gloves for household jobs and use them under rubber gloves for washing up if you get sore hands.
Try not to wash your hands too often, use an alcohol free hand gel if you can to clean your palms and under your nails.
If you have scalp problems try to use products that don't contain SLS or parabens, you can use warm coconut oil or olive oil (or argan etc. etc.) to massage your scalp as a treatment.
If you have eczema on the soles of your feet definitely use the clingfilm trick before putting on your socks otherwise your cream will just rub off.
That is all I can think of but please feel free to add any other tips in the comments box. I hope this helps!


A-Derma is available online and in large Boots for between £5-£10 for all items
Lavera is available online as are Badger Balm lip balms
Epaderm is available over the counter at Boots
Lotriderm is a prescription cream