If you know Jo you will know she is a bit obsessed with this polish so I had to have it too!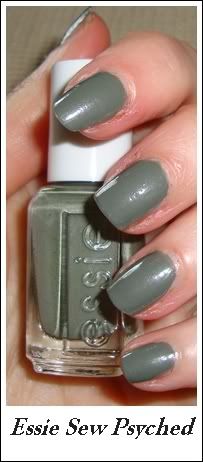 I think it looks better on her but I do still think it's really pretty. Above is two coats and it did pretty well considering those are my real nails and everything chips on real nails.
I have been resisting the acrylics for now and have been using these lovely goodies my girl Farrah sent to me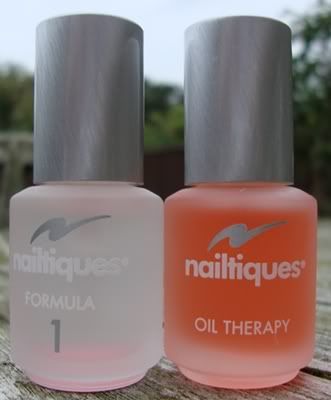 Nailtiques Formula 1
Nailtiques formulas are treatments to help your nails grow. I have formula 2 which is for use when you have seriously damaged nails for example when your acrylics have ripped off or you have filed the surface down etc. Formula 1 is for when your nails need strength but you are not in such dire straights.
This is fantastic and I recommend it for everyone who has trouble growing their nails. It blows OPI's nail envy out of the water for me as it works and that didn't do anything for me at all. This is their official website with all of the info:nailtiques Just use 3 times a week for strong flexible (i.e. not brittle) nails that grow really long.
Nailtiques Oil Therapy
This nail oil makes your cuticles look great, it doesn't smell as nice as Solar Oil by CND by any stretch of the imagination however the brush is easier to use and it does seem to work better, so you can't have everything I suppose.
Cuticles are softened by replenishing the skin's natural oils. When used
over wet polish, the oil acts as a drying agent to help set polish.
This is an excellent product for nails that are dry and flaking or if you use nail enhancements.
I also have a new hand cream by Essie called Essie Ejuvenate Advanced Radiance Hand Treatment which is both the best and the most expensive hand cream I have ever used. But due to a fit of genius I left the tube at work, so I shall have to review it next week.
Have you been using any new hand and nail products?