Sometimes PR's can be a complete nightmare, sending you the same
press release about something you have no interest in (like Kylie Minogue's bum) over
and over again, chasing you for a post before you have even opened the item you
are reviewing and, the best email i was ever sent, "so you mean you won't
review [x] unless you have used it? Are you sure?". D'oh!
Luckily not all of them
are completely insane and some of them, as is the case with the lovely Alexandra (pictured left), are
actually sweet, helpful AND nice. Since she is such a rarity and a totally
gorgeous girlie with fab dress sense I thought I would do a mini interview with
her just to show that as crazy as some PR's can be, most of them are just
normal girls like you and me obsessed with hair, clothes and makeup!
Anyway onwards with the grilling:
Which celebrity's wardrobe would you like to
own?
I think Diane Kruger and Rachel
Bilson always look great – really chic but simple at the same time.
Do you have a beauty secret?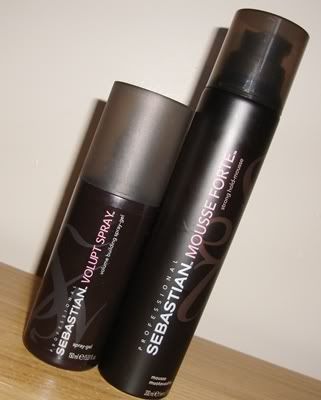 Always take your make-up off before
you go to bed, even after a night out…I swear it does the trick even though
often it seems like a lot of effort!
How long does it take you to get ready in the morning?
Around 45 minutes to an hour, including a hair
wash and blow dry.
What hair products
do you use?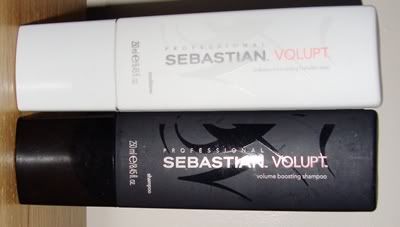 I have quite fine hair so
I use a volumising shampoo and conditioner, usually Sebastian Professional
Volupt or Aussie Aussome Volume. I also like to use a conditioning treatment
such as Herbal Essences Seductively Straight Intensive Mask to keep the ends
really soft and in good condition. Before blow drying I use Sebastian Professional Mousse Forte to give extra volume and make my hair feel thicker.
Finally I use the Herbal Essences Beautiful Ends Protection Cream as a serum to
keep my hair soft; this is great to protect the ends and keep them looking
healthy which is especially important when you have long hair like mine.
Also I am excited that Henry Holland has teamed up with Sebastien Professional to produce limited edition packaging for 3 of their products with inspiration from the paisley bandannas in candy hues that Henry
used in his AW2010. The three products are Potion 9, Shine Define Spray and the Volupt Spray – all in salons now.
What is your current favourite outfit?

A navy and white stripy maxi dress I
bought from Topshop – it is quite figure hugging but really comfortable, I like
to wear it with simple gold sandals and a pale denim jacket.
What is the one item of clothing you can't
live without?
Some high waisted cigar
style trousers from Zara, they came with a tan belt which I have worn with lots
of other outfits. They are great dressed up or down with a simple vest tucked in
or I have been wearing them recently with more cropped style t-shirts or tops.
They are so useful and great with heels or flats
What is your favourite high street shop?
At the moment it has to be Zara and Reiss.
Image from Kurt Geiger website
What are your favourite bag and shoe brands?

Such a tough question as bags and
shoes are my ultimate treat purchases, but for shoes I think Kurt Geiger as they
always have such an amazing selection and they are more affordable than designer
labels – but still just as unique, heels from KG are my vice! For handbags I
love Chanel and Mulberry…but as I am still saving for one of those (and will be
for some time!) I think Topshop and Oasis are great and recently I found a
gorgeous clutch bag in Reiss.
Do you
wear silver or gold jewellery?
I like
to mix a little of both – I have a vintage charm bracelet which has both gold
and silver charms and it mixes the modern and more traditional looks together. I
am a big fan of costume jewellery, especially earring and chunky necklaces.
Topshop always have some lovely bits and such a big selection.
What are your beauty must-haves for
this season?
My beauty must haves
would be: Mac lipstick in Pink Nouveau, Rimmel liquid eye-liner and Laura
Mercier Tinted Moisturiser which gives a lovely finish without being too heavy,
its great for holidays.
What is your
favourite item of makeup?
Chanel
blusher in Tweeded Pink – has a hint of shimmer in it which i love!
Thank you so much Alex for letting me give you a
magazine-style grilling, I quite enjoyed being the one asking the questions for
a change!