Topshop ranges Gogo Philip and Orelia were recommended highly by two of my fave bloggers so I bought a couple of pretties to add to my tiny jewellery collection.
I am impressed by the pricing of the Gogo Philip jewellery, the bracelet was £4.50! The necklace was around £7.00. Both items are supposedly gold plated although I am not sure how they can be at such reasonable prices? The bamboo bracelet is perfect and the necklace is just the right length (collarbone) to look dainty.
The Orelia stand was a joy to behold, so feminine and delicate without being over the top and pink I was most excited by the earrings, as they were more than I would normally pay for earrings I took Tali's recommendations as I didn't want to waste money. Can you guess my favourite pair? I love the look and quality of all of them and that they are so light so they don't hurt your ears. I have very sensitive skin and ears so it was a bit of a gamble but they are all fine in my ears and I love them so much, I would have bought even more if I had a bit more dosh.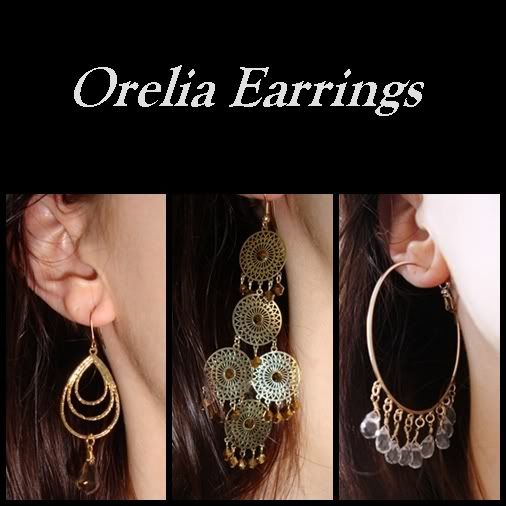 This is the rest of my small jewellery collection. I keep all of my earrings, bracelets and an amethyst brooch I was given as a gift in a set of clear acrylic drawers from Muji and I hang my necklaces from the purple thing below – I have no idea what it's called but it was from Urban Outfitters.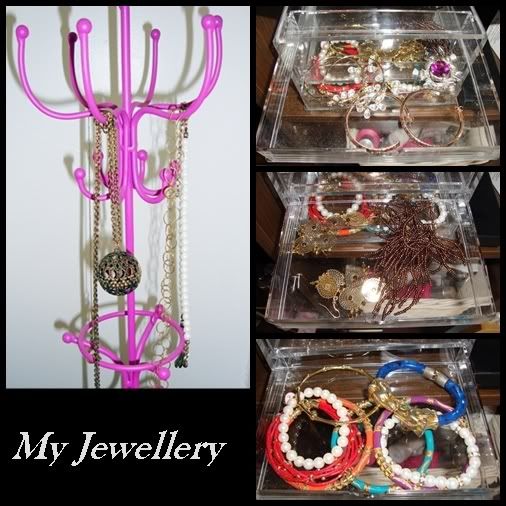 My favourite necklace is by David Aubrey, his brand is sold at my favourite online jewellery shop accessories online
You may notice I don't mention any rings or watches, I don't have any! I have only ever received a ring as a gift once, Matt bought me a rather ahem….ugly…eternity ring and despite wearing it most days I managed to lose it, and since I didn't look after the first one he has never bought me another! Watches I find very difficult, I rarely like them and often the face is far too big as although I am hardly a skinny twiglet I do have bony wrists, and sometimes the face of the watch is so big it rubs against the bone and really flipping hurts. I have found this rose gold watch that I really like but it's pretty expensive. I think I might ask for vouchers for Christmas to go towards it.
Today's FOTD was the result of me playing about with my Sigma brushes (well if everyone else has them), my new Naked palette and I decided to use my Too Faced lip injection in Techno Diva as I love the name!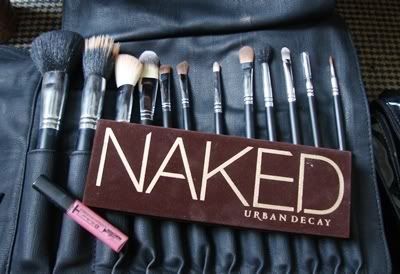 I also cranked out the old Stereo Rose MSF since I must admit it's not been getting much use recently and it really is gorgeous.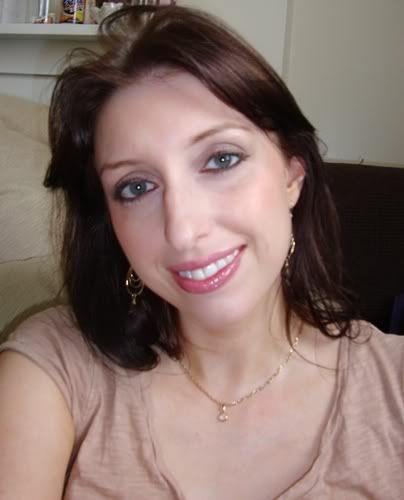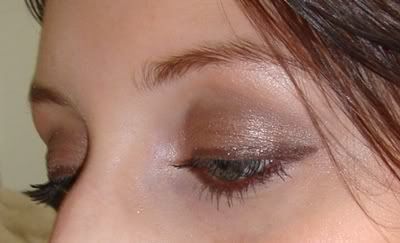 I went to the shops as I heard Hed Kandi in Bluewater shopping centre had a NYX counter and they did!
I filmed a vlog if you want to have a look at the goodies I bought. This is the first Hed Kandi shop and they sell acessories, jewellery, shoes, music, Nyx makeup and clothes – I really enjoyed it in there and the staff seemed pretty friendly, they also were done up in sexy clubwear so not the best shop to take your fella, unless you want his eyes to pop out of his head!
What have you been up to this weekend? Anything nice?
Sarah x