I have loved the look of Sisley cosmetics for years but never taken the plunge as there always seems to be an over zealous assistant there when I want to peruse the counter. But now I have dipped my toe in there is no going back!
This gorgeous eyeshadow quad called Sparkling Rhapsody is the newest colourway of the Phyto Star Eyes palettes. Each year Sisley release a new version and this is the 2010 offering.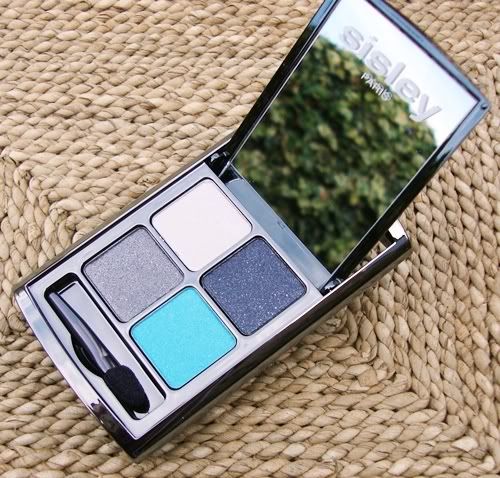 The colours are White Pearl/Black
Star/Silver Moon/Blue Lagoon

The metallic shades of black and grey can be used for a smoky eye with the turquoise and pearlised white can be used as highlight and accent colours.
The feather
light and sheer texture provides subtle, buildable coverage and blends
with skin for a delicate, silky-smooth finish.
I use a shadow primer such as a paint pot, shadow insurance or UDPP with these just to make sure the colours show up with intensity; as they are creamy and pearlised it will help them stay on all night long.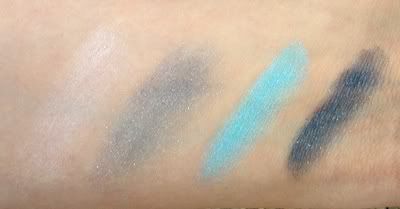 As you can see above the pearlised turquoise is super intense as is the black, and the grey and white are softer yet still look shimmery and gorgeous close up, but are far more there to blend with the other two colours to create different looks.
Have you tried Sisley? What do you think of the quad?
Available from www.sisley-cosmetics.co.uk or House of Fraser
Disclaimer: PR Sample